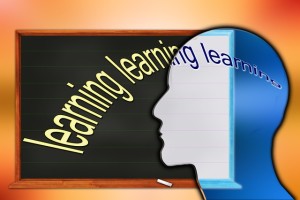 In February, I wrote a blog post about an inspiring metric for leadership success: the growth of the people on our teams.  A simple, yet powerful way to demonstrate to our team members that we are completely committed to their growth is to encourage them to apply elsewhere once per year.
At first glance, this may seem like a terrible thing to do.  It may sound as though we're sending a message to our team members that we are no longer satisfied with their work.
But this suggestion for encouraging people to apply elsewhere is offered in a completely different context.  That context is a commitment to what's best for the people on our teams.
When we encourage a team member to apply elsewhere, we frame the suggestion by stating that we are completely satisfied with the work of that team member and that because we are so committed to her or his growth we think it would be a good idea for her or him to explore, once per year, positions that might provide new growth opportunities than we might not be able to provide.
Think about the message that this sends to a team member.  She knows that we truly care about her.
Think about how much trust is established with the team member.  He knows that he can be open and candid about anything, even applying for a new position, without fear of reprisal.
In addition to sending these extremely positive messages to team members – messages that boost innovation, engagement, and productivity – the outcomes of the endeavor are ultimately all positive.
The first possible outcome is that the team member discovers a new position that does in fact offer greater growth opportunities than we can provide.  Although this does create the short-term problem of losing a team member and having to replace her, the upside is much bigger.
The increased engagement we see from all of our team members while they are with us should far outweigh the cost of some occasional turnover.  Also, the goodwill that is created with the team member will likely lead to having some great potential team members referred to us in the future.  And, perhaps most important, it feels great to put people ahead of short-term numbers and it's simply the right thing to do.
The second possible outcome is that the team member goes out and interviews at another organization or two and realizes that he's actually got it very good right where is, with our organization.  With this outcome, we realize all of the benefits mentioned above and we get to keep our valued team member.  That team member will also likely be even more engaged and loyal than ever before.
Is this something you have tried with your team?
I would love to hear your thoughts on this approach.
Please leave a comment if you'd like to share.
______
Did you like what you read?
You can sign up here to get all my posts via our free eZine, which is full of great articles on personal and leadership development.  You'll also get a $15 eBook for free.