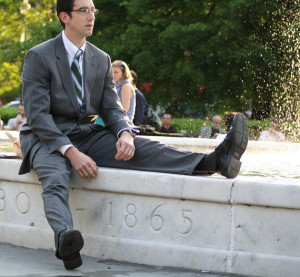 If you're like most people I know, your to-do list is pretty long.
I find it very helpful to reflect on which things are important enough that I need to be sure I'm doing them on a weekly basis, even if that means only taking a few small steps in the right direction. Otherwise, I've found it's so easy to get distracted each day by the "urgent" issues that come up that I neglect what I've determined through analysis to be most important to my personal and professional success.
Have you taken time to reflect on which activities are so important to your personal and professional success that you should definitely commit to taking at least some action on them each week?
I've also made a list of things that are so important that I commit to doing them every day.
The list includes things like doing something to help at least three people, learning something new, and working to ensure that every interaction I have with other people is positive, and leaves others at least a little bit better off than I found them.
However, one of the items on the daily list of things that I have found are most important to my personal and professional success is very counter culture.
This article was originally published on the Huffington Post.  To continue reading, please click here.