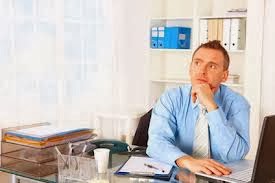 While I was confined to the brig, my secret to happiness was a simple one: train the mind not to wander so much.
This week, we'll discuss some fascinating research by
Harvard researcher Matt Killingsworth that points out how mind wandering not only leads to poor performance, but to unhappiness as well.
I think it's pretty obvious that if we're easily distracted, we're not going to perform as well at any task as someone who is not so easily distracted. However, maybe it's not so obvious that being free from a wondering mind also increases happiness.
When we are free from being pulled around by our thinking, and are fully present with what we're doing now, we are no longer victims of the comparative thinking that tells us, "You could be happy if you were just someplace else, or if you just had _____. You're happiness will come later, at some point in the future."
When we are no longer caught up in comparative thinking, we realize that the present moment is usually pretty OK. In fact, I realized that the present moment is actually perfect. It is our thinking that makes it otherwise.
Of course, those of us who are skeptics immediately think, "What about when the present moment is inherently unpleasant? Surely it would be better to allow our mind to wander so that we're not so aware of the unpleasantness."
Actually, the research found that people with a wandering mind were actually less happy during unpleasant experiences than people who were more present.
One of my favorite quotes from a great master of mindfulness practice was his reply to the question, "What do you practice?"
The master said, "We practice walking, eating, cleaning, and sitting."
"Everyone does that!"
The master replied, "True. But when we walk we know we're walking, when we eat we know we're eating, when we clean we know we're cleaning, and when we sit we know we're sitting.
Here's a great TED talk that goes into the research a little more. Enjoy!
Image Credit: http://www.sciencedaily.com/releases/2012/10/121011162148.htm