Summary
To get your free, hardcover copy of Serve To Be Great, all you need to do is watch Matt's 9-minute TED talk on Why The Best Leaders Make Love The Top Priority.
Then, if you authentically believe that Matt's TED talk is an idea worth spreading, simply take a 2 minutes to recommend the TED talk on the TED.com website and send us the link to your recommendation.
(If you don't know how to do this, please take 2 minutes to read the instructions below first.)
By helping more people see Matt's TED talk in this way, you'll be helping us change the world by inspiring more leaders to better serve and take care of team members.
We'll gladly send you a free copy of Matt's book to say, "Thanks!"
Step

1 – Open Matt's TED talk at the link below and watch the talk.
If after watching the TED talk you genuinely feel that this is an idea worth spreading, please continue with "Step 2."
Step 2

– Click or tap on the "Recommend" icon per the screenshot below.
TED.com will prompt you to "Sign In." If you have a TED Recommends account, just sign in.
If you don't have a TED Recommends account, just follow the prompts to add your email, create a password, and add your name to create a free, TED Recommends account.
Then proceed with Step 3.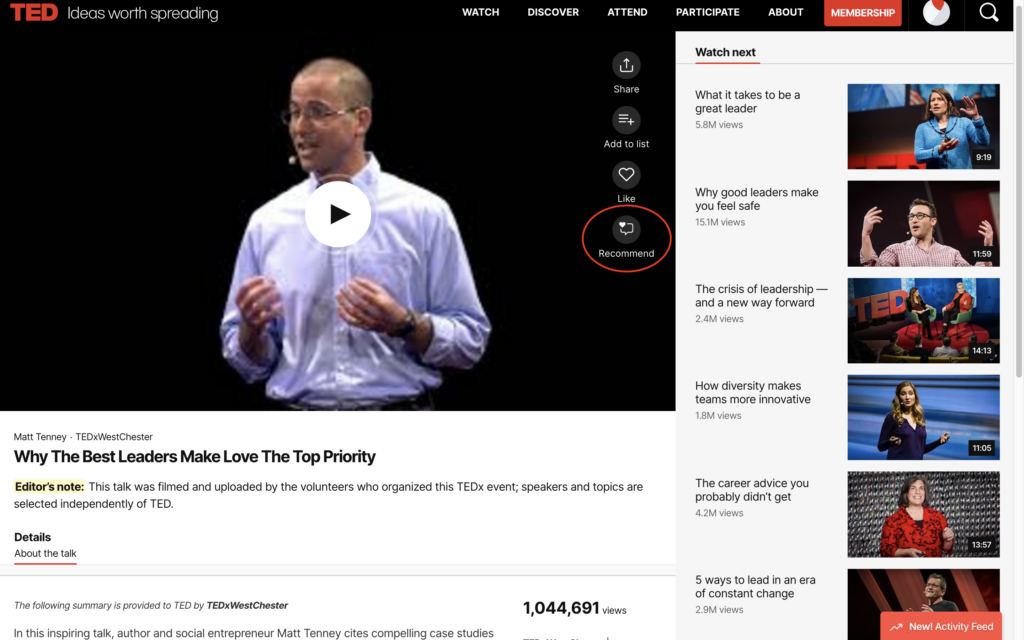 Step 3

– Select up to 3 categories you think match the talk and click or tap "Next."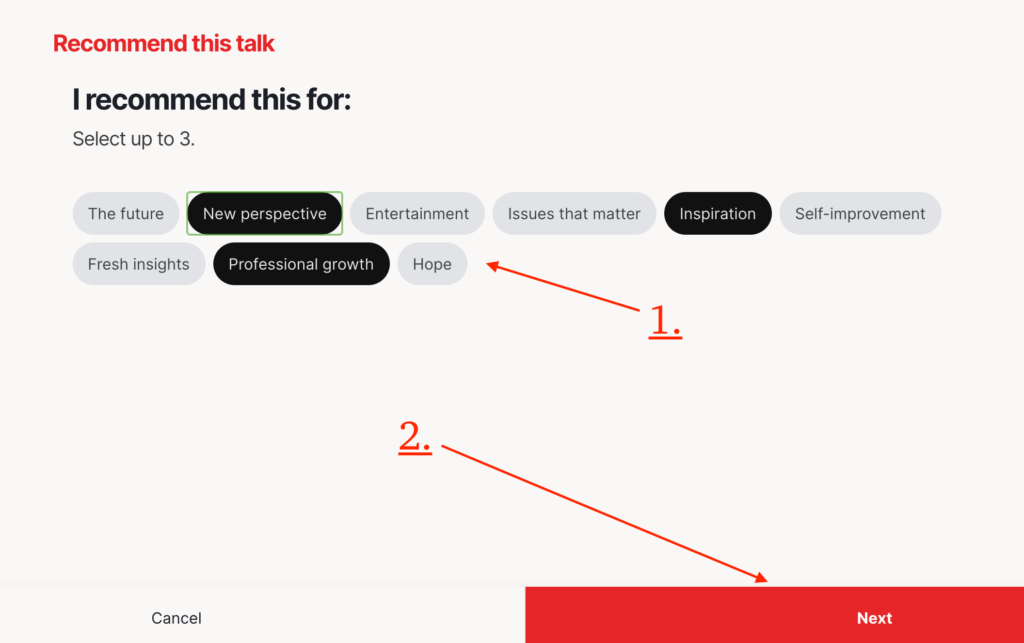 Step 4

– Write a few sentences per the guidance below from the TED.com website:
The best recommendations are personal and brief.
Be specific — and stay away from summarizing the talk!
Remember, it's not a talk description – a written recommendation is a way to inspire someone else to watch the talk, based on your personal connection to it.
Try answering any of these questions:
How does this talk make you feel?
Why is this message important?
Why is this talk meaningful to you, and why might someone else find it meaningful?
Step 5

– Click or tap "Next."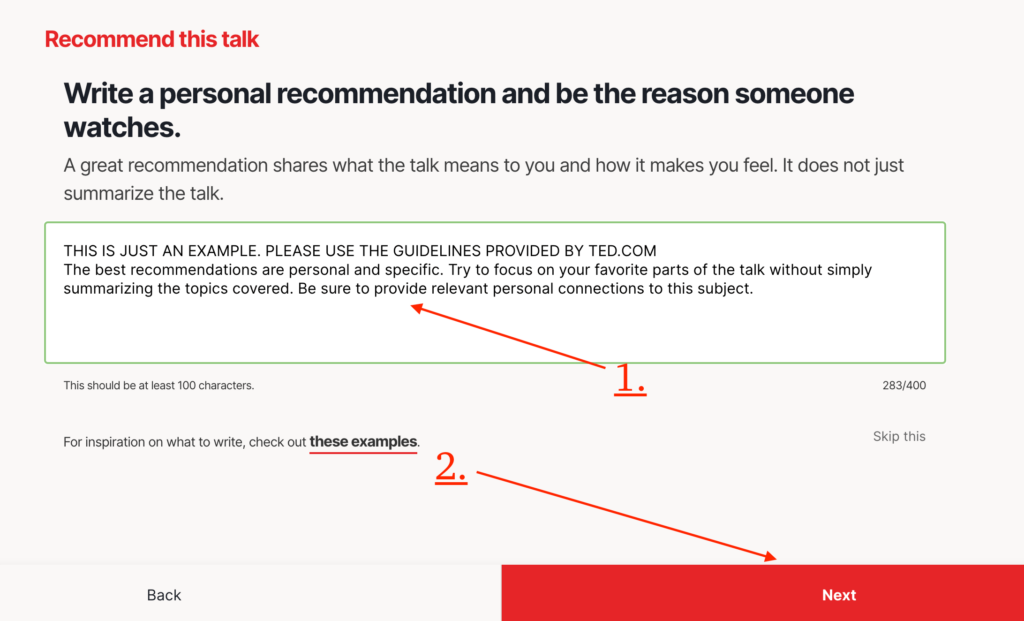 Step 6

– Copy the URL email it to us at

[email protected]

with the subject line of "TED Recommends."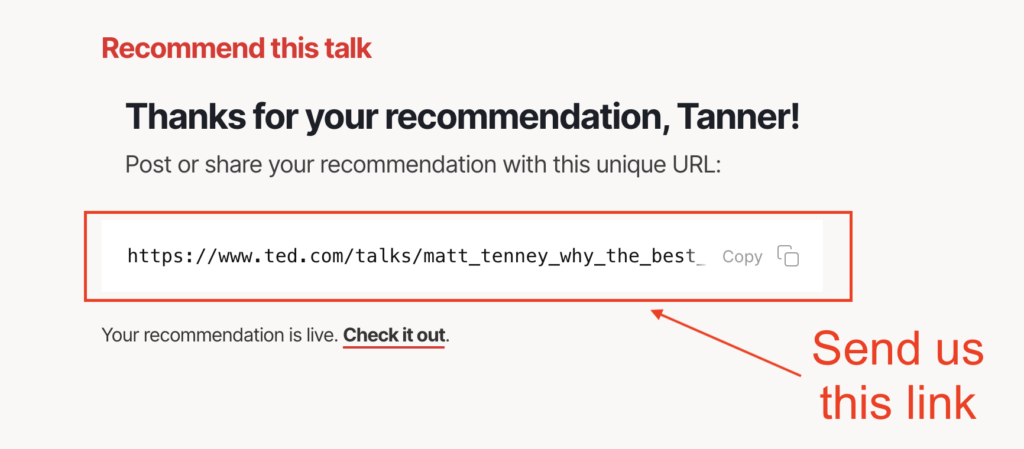 Please be sure to include the best mailing address for sending you the book.
That's it! Once we receive your email, we'll confirm receipt and order your book on Amazon within 2 business days.
Important Note: In order to qualify for your free, hardcover copy of Serve To Be Great, we must receive your recommendation within 3 days of when you entered your email to learn about this offer.